Sale!
PW50 60cc Big Bore Cylinder Kit
$129.99
60cc High Performance 44mm Top End Cylinder Kit for the PW50
Includes: PW50 High Compression Cylinder head, piston, rings, spark plug, cylinder studs, head & base gasket
See below for more information
Description
High Performance 44mm PW50 60cc Big Bore Cylinder Kit

This PW50 60cc Big Bore Cylinder Kit comes with a Top End Machine designed aluminum cylinder head. USA made CNC machined for the best compression ratio and correct piston squish area. Spark plug hole properly centered for ignition firing huge difference over any other PW 50 cylinder kit or the standard stock PW50 parts.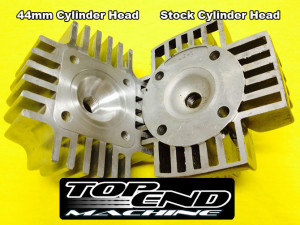 Its a real HEAD TURNER…..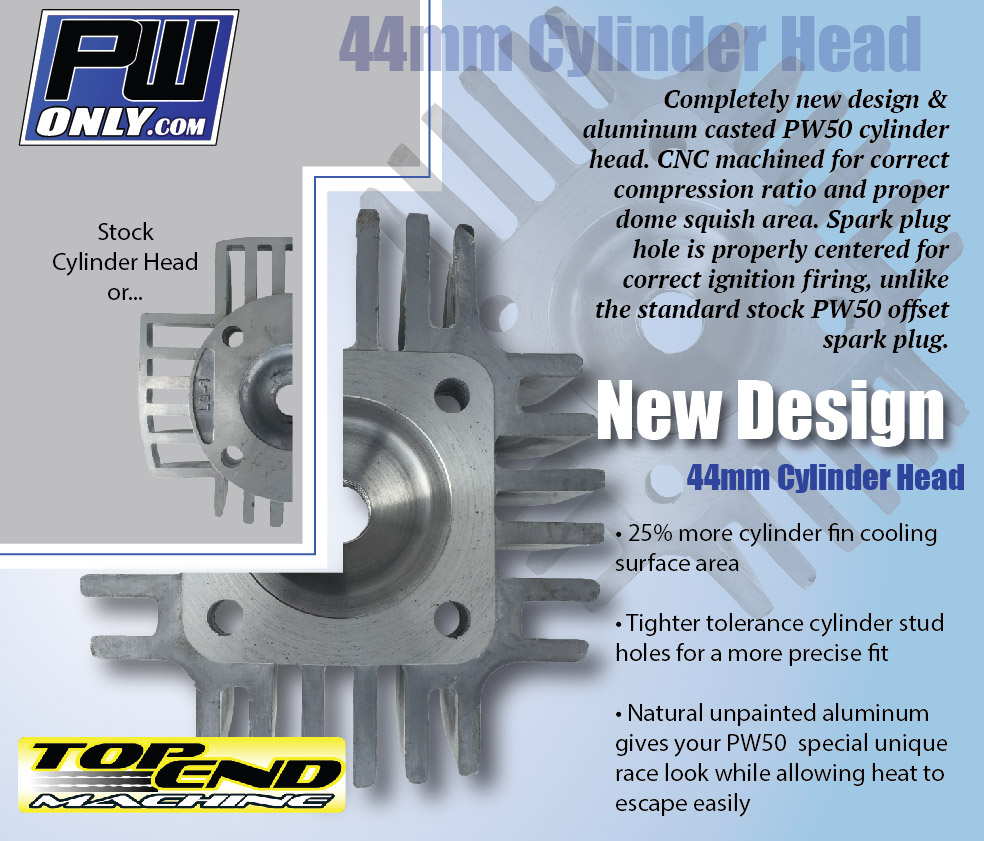 Top End Machine high compression cylinder head offer a whole new design inside and out. 25% more cylinder fin cooling surface area over the stock PW50 head. tighter tolerance cylinder stud holes for a more precise fit. natural unpainted aluminum gives a your PW50 a special unique race look while allowing heat to escape more easily over a painted cylinder head.
---
PWonly private brand parts are carefully selected by our performance experts to meet our strict standards. From cranks and pistons to plastic kits and much more, PWOnly products are a great value in high performance and OEM replacement.
PWonly products offer customers unmatched product selection and low pricing, while our excellent technical support and customer service have made us a recognized leader in 50cc motocross riding and racing.
PWOnly.net features an in-site ordering catalog, managed with our safe and secure online shopping cart. We process all of our payments through payPal to ensure safety of our customers information
Please don't hesitate to contact us, if you have any questions. We are more than willing to help you determine the right part for your specific situation. Our customer support number is (239) 566-9666