Pw50 and Pw80 Repair Service Manual
$29.99
This 500 page Pw50 and Pw80 Repair Service Manual gives you detail instructions to learn how to maintain, service and repair everything on a Yamaha PW50, Yamaha BW80, and a Yamaha PW80.
Description
This detailed,comprehensive manual covers YAMAHA PW50, YAMAHA BW80, and PW80 models. The expert text gives you complete information on maintenance, tune-up, repair, and overhaul. Hundreds of photos and drawings guide you through every step. Allowing this book to be suitable to a life long dirt bike mechanic and a novice dirt bike enthusiast that wants his kid to be competitive on the track. This book includes everything you will need to know to keep your YAMAHA PW bike running perfect.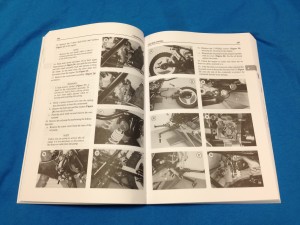 A shop manual is a reference. You want to be able to find information fast. This Pw50 and Pw80 Repair Service Manual is designed with you in mind. All chapters are thumb tabbed. Important items are extensively indexed at the rear of the book. All procedures, tables, photos , etc in this manual are for the reader who may be working on the vehicle for the first time. the QUICK REFERENCE DATA pages at the front of the book summarize the most frequently used specifications.
Keep the book handy in your tool box. It will help you to understand how your vehicle runs, lower repair cost and generally improve you satisfaction with the vehicle
---
PWonly products offer customers unmatched product selection and low pricing, while our excellent technical support and customer service have made us a recognized leader in 50cc motocross riding and racing.
PWOnly.net features an in-site ordering catalog, managed with our safe and secure online shopping cart. We process all of our payments through payPal to ensure safety of our customers information
Please don't hesitate to contact us, if you have any questions. We are more than willing to help you determine the right part for your specific situation. Our customer support number is (239) 566-9666